Ready to book? Simply complete the attached form below and email it to our team at EPXTC@aa.com to get your shipment on the move.
The ExpediteTC promise
We recognize the value of your shipments. Beyond their monetary value, these sensitive shipments help change people's lives all around the world. ExpediteTC is more than just a product name. ExpediteTC is our promise to you that your delicate shipments will arrive on time, on temperature.
Trusted collaboration
Our worldwide team of dedicated ExpediteTC Sales and Operations Champions partner with you to plan and deliver the best temperature-controlled solution for your shipment. Whether you need active or passive solutions, our partnerships ensure quality and adherence to industry standard certifications from acceptance to delivery.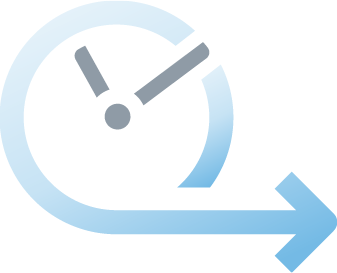 Future-focused
We deliver cold chain solutions around the globe to more than 150 cities in 46 countries. In addition to our interline partnerships, we offer multiple daily flights to key destinations worldwide that deliver uninterrupted, temperature-controlled services in hard-to-reach locations.
Medical and pharmaceutical advances happen faster than ever before. In this innovative environment, we are continuously reviewing our network and services to provide the very best solutions for your business. We have committed more time and resources than ever before to ensure the highest level of service for every shipment, every time.
Active and passive solutions
We offer both active and passive temperature-controlled solutions. Our procedures have been tested time and again, so you can rest easy knowing your shipment will reach its destination at its desired temperature.
Active
Our active solution employs advanced, temperature-controlled containers to actively regulate temperature levels.
Passive
Our passive solution protects pre-packaged shipments with cold packs or dry ice by our expert handlers and temperature-controlled environments along the cold chain. With state-of-the-art temperature facilities, passive shipments can be stored in controlled room temperature (CRT), refrigerated (COL) or frozen (FRO) facilities in transit, where available.
See our temperature-controlled facilities »
Feature

Active

Passive

Highest Boarding Priority
100% Flown as Booked Guarantee
Complete Shipment Tracking Online
24/7 Specialized Resource Desk
High Visibility Monitoring
Skilled Shipment Handling
Unique Labeling for Quick Identification
Detailed Checklist/Control Record for each Shipment
Contingency Planning
Worldwide Cold Chain Training Program
Convenient Container Lease Program
Container Repositioning
Re-icing & Battery Changes as Needed (t2 equipment)
QEP Accredited in 60+ Cities in more than 20 Countries
Controlled active container types temperature range
-20°C to +20°C (-4°F to 68°F)
Active Container Management (ACM) Areas
Controlled Room Temperature (CRT), Refrigerated (COL)
and Frozen (FRO) Facilities, where available