My hometown of London is often ranked one of the top cities in the world to visit—and I can't help but agree. I truly hope that everyone gets to visit one day.
Of course, I know that for many first-time travelers, the sheer scale of the city can be daunting. There is so much to see and do. I'm always asked where to eat, stay and drink, so today I'm sharing some of my favourite spots in London, as well as some tips to help you make the most of a short visit.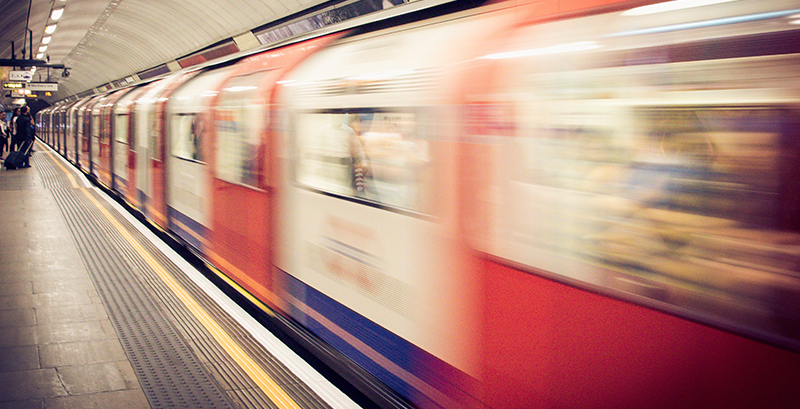 The Tubes are the best, most efficient way to get around London.


Getting Around
American has 140 weekly flights into London Heathrow (LHR), so getting there is easier than ever. Once you've arrived, you'll need to get into central London from LHR on the Heathrow Express trains. These trains leave every 15 minutes or so and will get you into Paddington Station in 15 minutes.
At Paddington, pick up a card for the Underground. "The Tube," as we call it, is a great way to get around. It's cheap, it has regular service and it runs until midnight for all you night owls.

Where to Stay
London has countless hotels, but they're often very expensive and a little too "cosy" (which is a British way of calling it small). When my family and I visit London, we prefer to stay in an Airbnb. There are lots of different options, at every price point and in nearly every corner of the city.
The last time we were on holiday in London, we found a great little "mews house" on Airbnb. It was in Notting Hill, less than 10 minutes by taxi from Paddington, and close to restaurants, pubs and coffee shops. We loved that it had a lot of character and felt very British.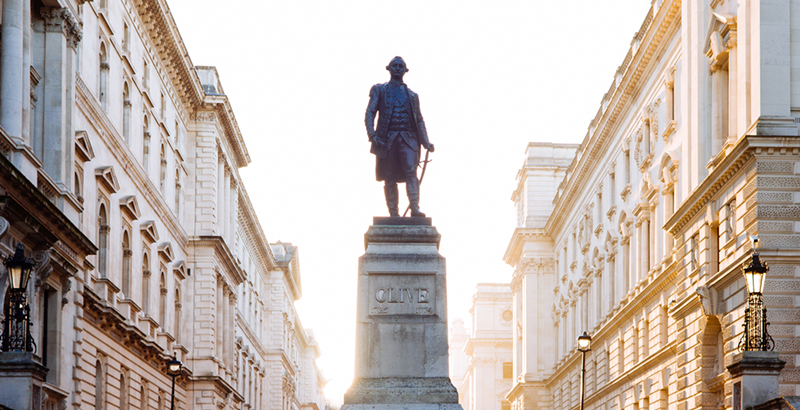 Check out the Churchill War Rooms when in London


Best Sightseeing
London truly offers something for everyone. Here are some of my favorite sites to visit:
Natural History Museum: Artifacts from around the world. Don't miss the fossilized T-rex.
Imperial War Museum: Hear first-hand accounts of people's experiences of modern war, from World War I to the present. It's fascinating and frightening at the same time.
Churchill War Rooms: Visit Churchill's underground WWII headquarters, from which he coordinated the British war effort. My wife's grandfather actually worked there during WWII.
Tower of London: It's amazing to see the Crown Jewels in person. And be sure to tour the dungeons while you're there!
Thames RIB Experience: My wife, kids and I all loved this. You take a fun trip down the River Thames—but in a speedboat. At first, you cruise slowly from Embankment, near the houses of Parliament, while the guide describes nearby historical sites. Then, the river widens and the tour suddenly turns into a very high-speed thrill ride!
Harry Potter Walking Tour for Muggles: To be entirely honest, I've not actually done this—or read the Harry Potter books. But from what I understand, this is the best tour for true Potter fans.
A football match: London proudly has 11 professional football clubs, so try to see a match while you're there. The season runs from August until early May. It may be tough to get tickets for a Premier League game (you'll definitely need to buy in advance), but some of the lower league teams offer same-day tickets. Of course, if you have time, my personal recommendation would be to go and watch a game involving my team, Watford FC. Although they're just outside London, they play in the Premier League and it's only a short train ride away!

Jamie Oliver's Fifteen restaurant in London


Best Food
Lots of people joke about the food in London, but in reality it actually has tons of great places to eat, ranging from world-class fine dining to simple but delicious pub food. Here are a few recommendations:
Fifteen: This non-profit restaurant was founded by Jamie Oliver. He set it up as a way to give homeless, unemployed people a second chance while also serving incredible food.
OXO Tower Restaurant: The food is fantastic, but you're even more likely to remember the panoramic city views.
Curry: The curry in London is incredible! Luckily, Vittal Shetty, senior manager of our Alliance team, has been conducting a personal review of most Indian restaurants in London during his regular trips there. His top three recommendations are Malabar Junction, Punjab and Dishoom.
Pub food: If you find the right place, pub food can be amazing. Check TripAdvisor for the best spots.

Best Pubs
No visit to London would be complete without a visit to a proper English pub. There are hundreds to choose from, and it's fun to explore them. One of my favourites is The Iron Duke. It looks like it hasn't changed in about 100 years. Be warned, though: The last time I was there, the landlord was very particular about people not using their mobile phones while in his pub!
While you're popping in and out of pubs, be sure to try some of the local beers. Look for something that is hand-pulled on tap—not bottled or canned. If you're in a proper pub, it'll be served at slightly below room temperature so you can actually taste the flavour of the beer. My apologies to the freezing-cold beers in the U.S., but Britain simply knows how beer is supposed to be served. Start with something from Fullers Brewer like London Pride or their porter.
As you can see, my hometown of London has a lot to offer. When you visit, I hope you'll enjoy it as much as I do. And, be sure to enjoy a nice, properly-poured beer for me.
Like this article? Have feedback or questions? Let us know.
---
About the Author
Roger Samways is the VP of Cargo Sales for American Airlines Cargo. A native of the United Kingdom, Samways has an LLC Degree from the University of Huddersfield and his MBA from BCUC both in the UK. He and his family currently reside in the Dallas/Fort Worth area.