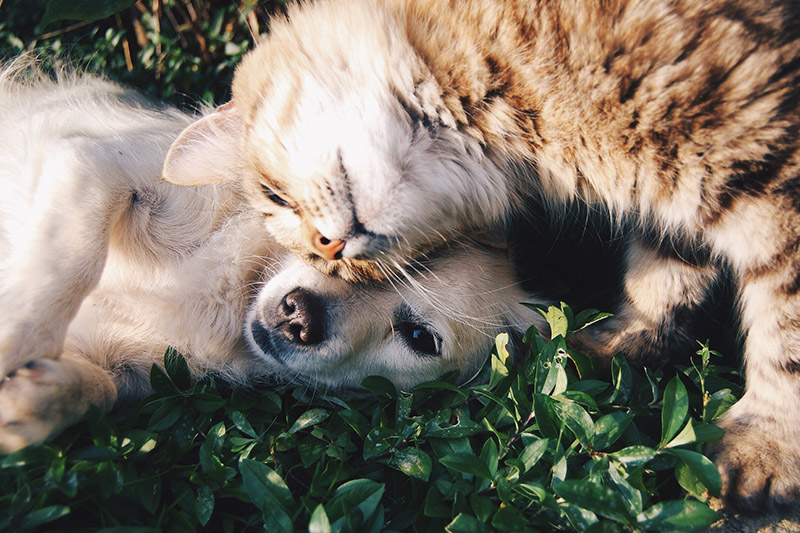 Dogs and Cats
Health certificates
Please bring two copies (the original and one extra) issued and signed by a licensed veterinarian within 10 days of travel for both the outbound and return trips.
We want to make sure your pet has a safe and smooth journey, so please make sure your pet's health certificate includes all this required information:
Your pet's breed, weight and date of birth or age
If the words "mix" or "mixed" are used to describe the pet, then the predominant breed must be referenced
Animals must also be 8 weeks old in order to travel
Statement that your pet was examined by a veterinarian stating that your pet was found to be free of infectious or contagious diseases that might put your pet, other animals or public health at risk. This should also confirm that your pet appears to be healthy enough for travel.
Your pet's pretravel exam and health certificate must be dated within 10 days of travel to be accepted
An English translation of the health certificate if your pet is traveling internationally before or after traveling with American
Electronic health certificate
Electronic health certificates are acceptable with certificate number, proper license and accreditation number. The United States Department of Agriculture (USDA) Pet Travel website has information about which countries will accept electronic certificates and other specifics, like whether or not an ink signature is required.
Round-trip flights
For animals traveling round-trip within the U.S., the original health certificate may be used for the return journey providing the return occurs within 10 days of the date the certificate was first issued. Otherwise, a new health certificate will be required for the return journey. Some countries' health certificates have time frame requirements of less than 10 days, so be sure to check the country's guidelines if your pet is traveling internationally.
Find an accredited veterinarian near you »
Pregnant animals and health certificates
Please ensure the licensed veterinarian clarifies that the animal is fit to travel and there is no risk of birth occurring during the entire journey. If the health certificate states the animal has given birth, time of tender must be greater than 48 hours post whelping to be accepted for carriage. Females with suckling young and un-weaned animals will not be accepted for carriage. Animals must be 8 weeks old in order to travel.
Rabies vaccination certification
Please bring one copy issued and signed by a licensed veterinarian in accordance with local timeline regulations. If your dog or cat is less than 12 weeks old, they are not required to be vaccinated.
Breed verification form
For the animal's safety, we've standardized our breed verification. This will help veterinarians provide consistent and accurate information about all dogs and cats to ensure that your pet is on the approved breed list.
This breed verification form is required for all cats and dogs and must be signed by a licensed veterinarian. If the animal is a mixed breed, then this form must state the predominant breed with the word "mix" or "mixed".
Breed verification (ENG) »
Breed verification (ESP) »
Commercial shipper vet form (PDF) »
Temperature acclimation documentation
If ground temperatures are between 20 and 44 degrees Fahrenheit, we require you provide an acclimation letter signed and dated by a licensed veterinarian. The letter must state the exact lowest temperature — between 20 and 44 degrees Fahrenheit — that the animal may be exposed to. This applies to origin, connection and destination cities.
Find complete information on our temperature policy here.
Please note that if your health certificate also includes an acclimation certificate, there is no need to complete the letter below. We only need one certified acclimation statement.
Customer acknowledgement form
We ask that each customer sign the acknowledgment form to confirm that they have followed the steps necessary to prepare their pet for safe travel with us. The customer's signature on this required form lets us know that they have reviewed and accept the statements included.
Customer acknowledgment form (ENG) »
Customer acknowledgment form (ESP) »