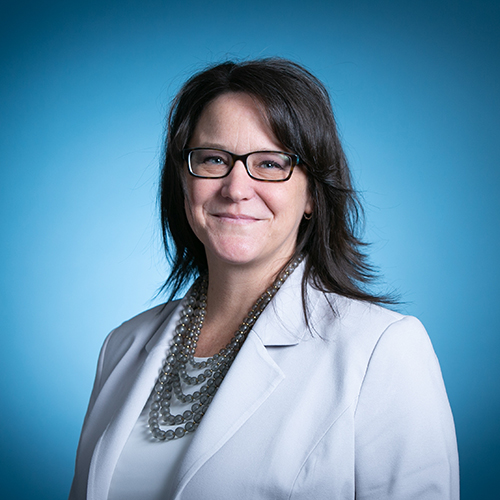 American Airlines has appointed two new officers to backfill positions on its Operations and People teams.
Jessica Tyler was promoted to president of American Airlines Cargo and vice president of Airport Excellence in June. Tyler is the first female president in the 75-year history of American's Cargo division. In this role, she leads the teams responsible for the success of the airline's cargo business and delivering operational and customer service excellence for both Airports and Cargo. She reports to Jim Butler, senior vice president of Airport Operations and Cargo.
Tyler previously served as managing director of Strategy and Development for American Airlines Cargo. She replaced Rick Elieson, who was recently named vice president of Loyalty, overseeing the AAdvantage® loyalty program.
"Jessica recently led our largest-ever investment in Cargo – a business transformation effort to update and consolidate more than 90 legacy IT systems into fewer than 10, which is just one of several large-scale modernization and change initiatives she has overseen," said Butler. "Her experience and leadership in developing teams that achieve customer-focused success make her the right leader for the Airports and Cargo team in this challenging climate."
The Cargo and Airport Operations teams will retain separate functions but will benefit from the blending of the talent and expertise of the two teams in multiple areas, including strategy, policy and procedures, training, automation, and innovation.
Tyler holds a doctoral degree and an MBA from Texas Christian University and a degree in mathematics from Vanderbilt University.
Additionally, Thomas Rajan was promoted to vice president of Compensation and Benefits in August. In this role, Rajan oversees the design, execution and operations of all compensation, benefits, and team member health and well-being programs to complement the airline's strategic business direction. He reports to Elise Eberwein, executive vice president of People and Global Engagement.
Rajan previously served as managing director of Global Co-Brand Partnerships on American's Customer Loyalty and Insights team. Prior to that role, he served as managing director of Global Learning. He replaced Neisha Strambler-Butler, who departed American this summer.
"Thomas is a leader with unparalleled passion for supporting our frontline team, and empathy and skill for developing our leaders," said Eberwein. "It was his leadership that drove American's efforts to formally define our purpose — to care for people on life's journey. He is both a strategist and a doer — someone who never stops learning and seeks to develop others. Never have those skills been more important to the American Airlines team as we continue our journey to make culture a competitive advantage."
Rajan holds a bachelor's degree in finance from Arizona State University and an MBA from Harvard Business School.
These appointments follow a larger restructuring of American's management and support staff team this summer. American has taken a number of steps this year to reduce costs and preserve cash, including reducing its management and support staff, officers included, by approximately 30%.
About American Airlines Cargo
American Airlines Cargo provides one of the largest cargo networks in the world with cargo terminals and interline connections across the globe. Every day, American transports cargo between major cities in the United States, Europe, Canada, Mexico, the Caribbean, Latin America and Asia.
About American Airlines Group
American's purpose is to care for people on life's journey. Shares of American Airlines Group Inc. trade on Nasdaq under the ticker symbol AAL and the company's stock is included in the S&P 500. Learn more about what's happening at American by visiting news.aa.com and connect with American on Twitter @AmericanAir and at Facebook.com/AmericanAirlines.