As air cargo soars into 2018 following a banner year defined by record growth, neither airlines or forwarders are spending time looking back.
Instead, they're looking ahead to the future by making significant investments aimed at making the industry more modern, nimble and streamlined.
"We have only begun to see what is possible," Eric Mathieu, American Airlines Cargo managing director of customer experience, said. "This industry is very complex, but we know there's a better way of doing things for both ourselves and our customers. That's what we're working towards."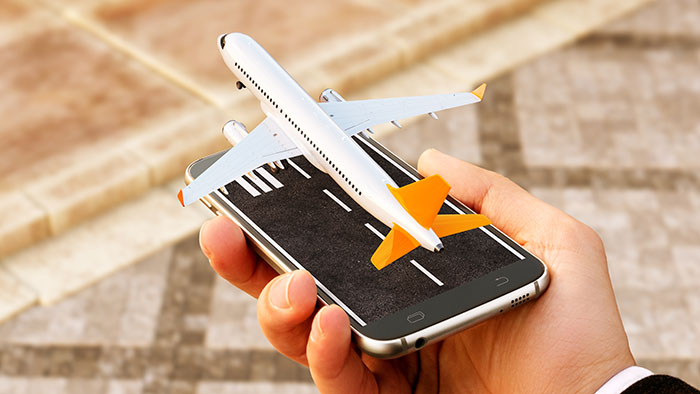 About this time last year, the air cargo industry gathered at the World Cargo Symposium in Dubai and marveled at yet another year of steady growth. Industry experts discussed the prospect of a continued steady climb through 2017.
But no one predicted the almost 10 percent jump in volume.
Glyn Hughes, Global Head of Cargo for the International Air Transport Association (IATA), pointed out that this spike in the industry was "real growth, because our capacity didn't grow that much."
Air cargo pushed record numbers of products through its existing system. With its textbook resilience, flexibility and ingenuity, the industry moved more than one-third of the world's value. And it did it speaking hundreds of languages, addressing regulations in almost 200 countries, and scheduling through all 41 time zones.

E-commerce is taking off
The air cargo industry – freight forwarders, airlines and ground transporters – moves 35 percent of global trade by value, yet only 1 percent of volume.
Lately, it's been e-commerce driving the demand, and it's not going away anytime soon. As retailers fully embrace artificial intelligence, blockchain technology and big data analytics, online transactions will become easier and more personalized. This represents an opportunity for our industry, but in order to take full advantage of it, it's modernize or get left behind.
"The air cargo industry ... moves 35 percent of global trade by value, yet only 1 percent of volume."
"Air cargo is the link between e-commerce and the customer," Hughes said. "Right now, only 8 percent of total retail trade is online and cross border. That leaves huge room for growth, if and only if air cargo gets its act together."
In the meantime, our industry's current technology and infrastructure are being pushed beyond their limits. For years, innovative companies have made things work with what they have. But the opportunity cost is real, and unless the entire industry modernizes, there will continue to be revenue opportunities left on the table.

Back to the basics
At its most basic level, consumers are the ultimate drivers of this economy. They then tell producers and manufacturers what they want. In turn, the producers and manufacturers take those demands and find the intersection of quality and price. If they do their job, the economy has the vehicle to move forward. It's basic economics.
But those economics don't move as quickly without the enablers – the freight forwarders, shippers and airlines that make up the air cargo and much of the logistics industry. We make the world's economic vehicle actually move. For its part, IATA has been proactive in setting industry standards and acting as a guiding hand.
"I'm often asked 'What part of the supply chain will lead the revolution?'" Hughes said. "I tell them, 'If you are waiting for any one segment of the supply chain to lead, there will be no revolution.' Airlines, freight forwarders and ground transportation all need to work together. American Airlines Cargo has taken this to heart working toward mutual benefits and collaborative solutions to the issues facing the industry."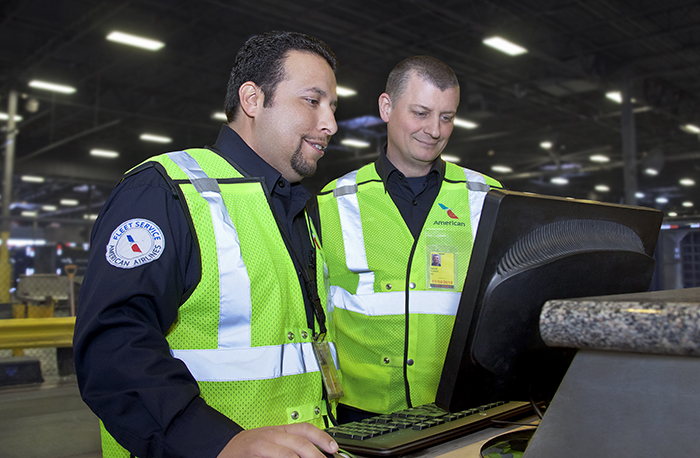 American Airlines Cargo is investing in a more nimble, streamlined future.


Making the leap
In February, American made a substantial commitment in a next generation cargo management system through their partnership with IBS. By reimagining their internal processes to focus on customer benefit and experience, they are building a foundation that will enable them to be more nimble to respond to the future as it unfolds.
This new mindset and IT system will greatly reduce the amount of paper and manual work currently required of forwarders and handlers. That, in turn, will streamline the booking process and reduce complexity from the equation.
"With the way we are growing and where the industry is headed, we knew if we didn't make this investment now, we would miss a huge opportunity," Jessica Tyler, American Airlines Cargo managing director of culture and transformation said. "We're dead-set on modernizing our tools to set us up for the agility we need to continue to lead this industry forward."
Since greater connectivity is the key to opening up the air cargo supply chain to more capacity, then information technology (IT) is the vehicle driving us toward that goal.
"Today, we know exactly where the package is and exactly who is responsible for it," Tyler added. "Our new system will take that a step further by providing our team with tools that reduce complexities, enable proactive decision-making to minimize disruptions and accelerate the delivery of customer shipments."
Hughes applauded American's IT investment, saying he believed IT is the single most important investment anyone involved in air cargo can make. "We are seeing a lot of great innovation in the IT world, but as an industry, we usually don't know what to do with it."
Hughes described how he always waits at least two generations before he upgrades his personal smart phone, possibly waiting until his current phone is no longer supported. His children, on the other hand, buy each generation of smart phone as soon as it is available.
"Air cargo is like me, waiting for the next big thing before we change," Hughes said. "But we need to change our mindset to that of the next generation. We need to embrace the best technology available today and extract as much use as possible from that technology. Then move on to the next technology when it comes along."
American understands that its hundreds of customers, from freight forwarders to ground transportation companies, run all along the spectrum of technology adoption. Some have already made the IT investments, while some haven't yet. There won't be one big rollout that changes the industry, but instead a more iterative progression from one company to the next.
That makes collaboration all the more important to make sure everyone is along for the ride.
"Those who are not ready (for the revolution) will not survive."
In addition to its investment in IT, American has also fundamentally reimagined the way it thinks about its customers. When Mathieu founded the customer experience team in 2013, he took on the challenge of finding every customer touchpoint involved and consolidating them under one umbrella.
"Gone are the days when customers had to send a fax or an email to know the status of their shipment's journey," Mathieu said.
Now, the customer experience approach gives the customer one touchpoint and more streamlined interaction with American. These investments – both in IT and in holistic approach – represent American's latest efforts to play a key role in pushing the industry forward.

Future shock
It's no secret that the air cargo industry has been slow to adopt new technology. While the days of hand-written paperwork are not fully behind us, the industry is making great strides with IATA taking a big role in this forward progress.
In its role as the industry standard bearer, IATA has laid out the six program goals for industry modernization:
Modernize cargo distribution
Capitalize on e-commerce
Optimize the end-to-end journey
Enhance data usage
Develop real-time action
Constantly improve quality
"The time to transform our industry has been dramatically compressed," Hughes said. "We don't have five years to revolutionize. Those who are not ready (for the revolution) will not survive. They can manage their own destiny or events will manage their destiny for them."
With the investments American is making, along with their deep partnerships with the freight forwarders who drive the industry, they're taking destiny into their own hands.
Like this article? Have feedback or questions? Let us know.
---
About the Author

Juli R. Branson has been a professional writer and marketing/public relations adviser for more than 20 years. She has worked with corporate CEOs, members of the President's cabinet, university professors and small business owners. Her writings have won numerous professional awards and major media outlets as well as small, trade publications, have quoted her clients.