July 13, 2015
FRANKFURT: Following the successful merger with US Airways, and the subsequent increase in the size of its operations in mainland Europe over the last year, American Airlines Cargo has appointed Gisela Schork to the position of regional sales manager – Cargo, Germany and Switzerland.
With immediate effect she is promoted to the new position to further develop these two strategically important markets.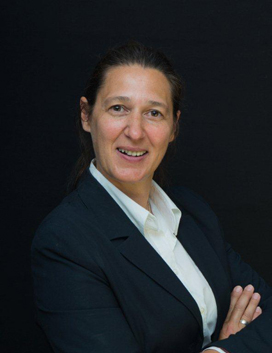 "Germany is the biggest export market in mainland Europe, so I am looking forward to selling an even greater range of both services and destinations to customers in my region," said Schork. "Many are not aware of the scope of destinations American can now offer them, not just in the United States, but beyond to Central and South America." 

"One of the results of the expanded global network is the increased number of online destinations we serve here. Frankfurt, Munich and Dusseldorf in Germany plus Zurich in Switzerland all now have daily services to key U.S. gateways. In addition to our 42 flights per week we also offer trucked services from 10 German and four Swiss airports to connect with our flights," she adds.
Schork is a well-known figure in the German airfreight market having joined American in 1989 and has held a number of positions within the airline from inside sales through to cargo manager. She reports to the managing director of sales – Cargo, Europe, Middle East and Africa, Tristan Koch.
American Airlines Group is the holding company for American Airlines. American provides one of the largest cargo networks in the world with cargo terminals and interline connections across the globe.
Every day, American transports cargo between major cities in the United States, Europe, Canada, Mexico, the Caribbean, Latin America and Asia. Together with wholly owned and third-party regional carriers operating as American Eagle, the airlines operate an average of approximately 6,700 flights per day to nearly 350 destinations in over 50 countries from its hubs in Charlotte, Chicago, Dallas/Fort Worth, Los Angeles, Miami, New York, Philadelphia, Phoenix and Washington DC.
This year, American Airlines Group Inc. topped Fortune Magazine's list of best business turnarounds and its stock joined the S&P 500 index. Connect with American on Twitter @AmericanAir and at Facebook.com/AmericanAirlines.