Jan. 23, 2018

American Airlines Cargo was named Cargo Airline of the Year for the third year in a row
American's Cargo organization announced an overall cargo traffic growth for 2017, up 15% from the previous calendar year.
This significant improvement followed a year-long effort to continue streamlining the customer experience with the introduction of new self-service tools to automate and improve the booking process alongside further implementation of new services like proactive shipment re-accommodation.
Throughout 2017, the carrier also announced a series of business enhancements regarding its green initiatives, pharma capabilities, infrastructure and additional widebody routes and new destinations.
Additionally, the airline celebrated its third consecutive Cargo Airline of the Year award in 2017 and 10th Cargo Airline of the Americas award, among others.

The small to medium business team celebrated after exceeding an eAWB goal

Team members at the Intermodal exhibition in Brazil

Team members loaded goods donated by American family members to bring relief to people in Puerto Rico

American celebrated the long-standing service achievements of team members

Team members were joined by senior leadership team to load hurricane relief onto American aircraft in Miami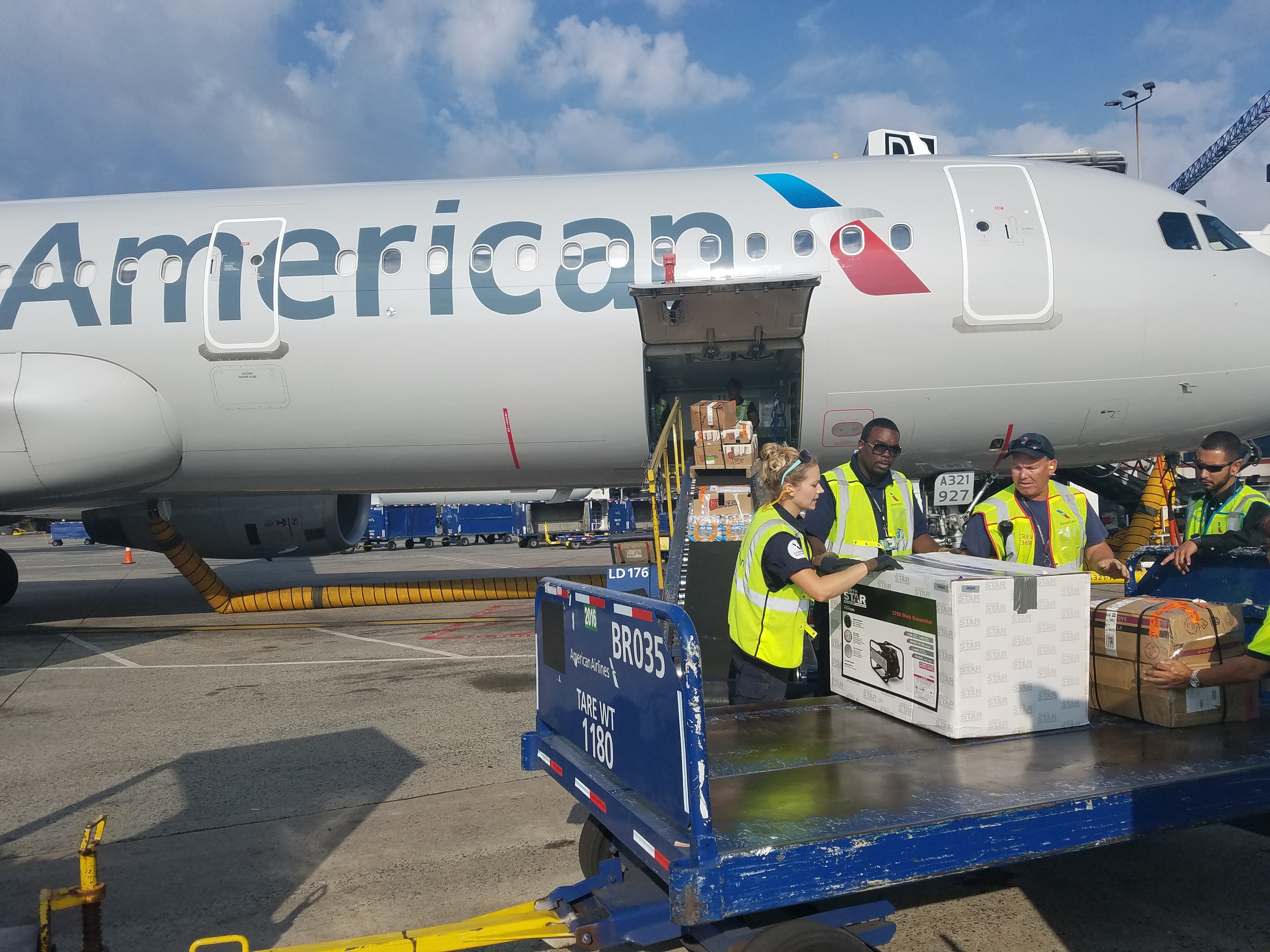 Team members load more hurricane relief after the third disaster of the year