May 25, 2018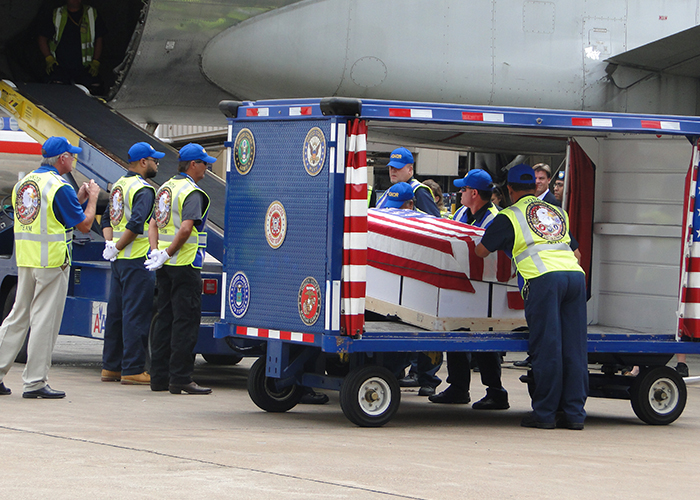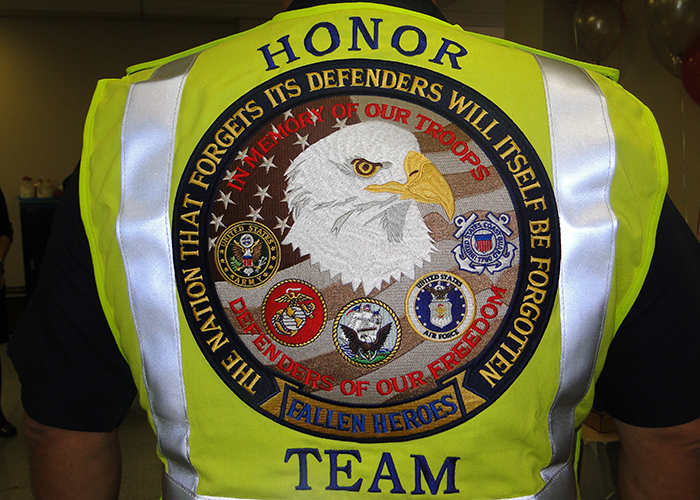 This Memorial Day, our thoughts are with the heroes who have died while bravely serving in the U.S. armed forces. It's a time to think about those who sacrificed their lives to give us the freedom that we enjoy every day.
It's deeply personal for us at American Airlines, which is why on Memorial Day and throughout the year, we are humbled to help transport fallen heroes back to their friends and family.
After all, we all know somebody who served and made the ultimate sacrifice. Maybe it's an old family friend or somebody you knew in school. Maybe it's an uncle or a nephew. Maybe it was a brother or sister. A mother or a father, a son or a daughter.
American team members from across the country – and oftentimes around the globe – work together on very short notice to ensure our fallen heroes are transported home with the utmost respect, dignity and honor.
When local members of the armed forces gather to welcome a fallen hero home, our team members can't help but appreciate the power of the moment. In most cases, Color Guard members move the casket from the aircraft to a waiting hearse. The fallen soldier is taken to the American Airlines Cargo facility while the family awaits their arrival in beautifully-painted military carts designed to honor them. After a moment of silence, the Color Guard assists in transferring the fallen soldier from the cart to the hearse.
Ask anyone who's ever witnessed these ceremonies and they'll tell you just how powerful it can be.
"It is a reminder to all of us about the delicacy of life and the unimaginable sacrifices that the men and women of our Armed Forces—and their families—make," said Juan Garcia, an American Airlines Cargo account manager in Chicago. "No words could ever completely express the emotions that are felt by these families, their loved ones and their military brothers and sisters."
"[What] struck me the most was the silence. Even though you can hear the engines, the moment of silence while this is happening was impactful," he said.
One of the most incredible and fitting instances of this absolute dedication to this country was through the recently departed Mark Cummings from the Cargo facility in Los Angeles. A retired Marine, Cummings was the embodiment of Semper Fidelis, the Marine motto of "Always Faithful."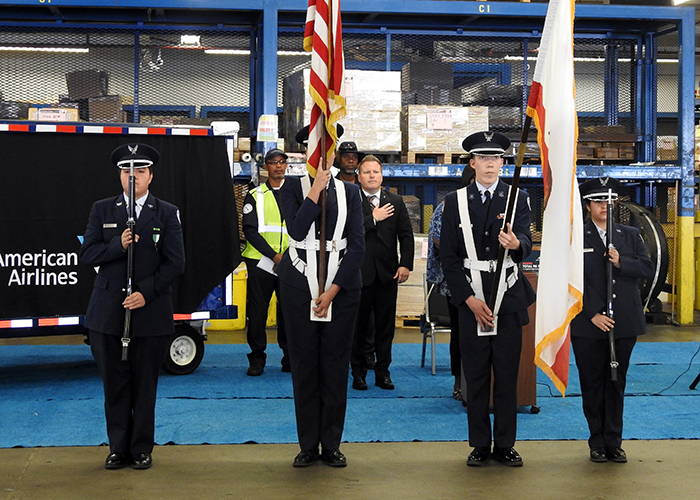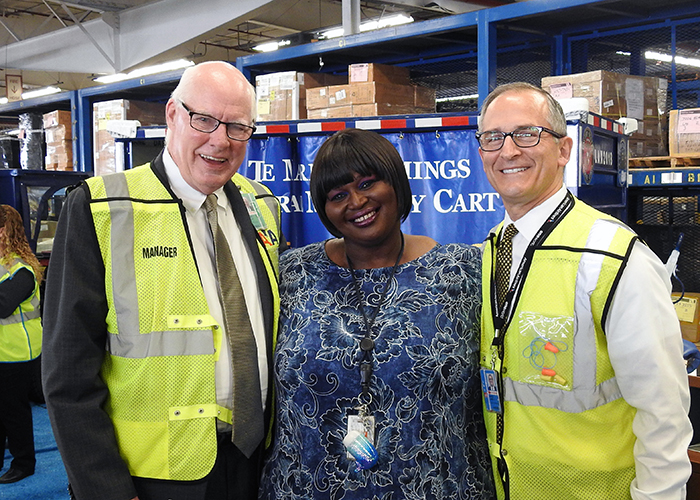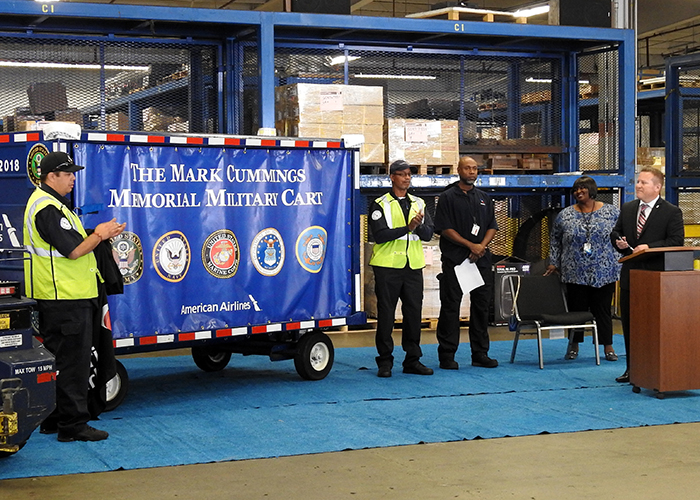 "I can't think of two better words that would describe our friend and brother," said Andy Baum, American Airlines Cargo general manager at LAX."
For every single fallen hero that came through Los Angeles on American Airlines metal, Cummings arrived in his neatly-pressed Marine Class A uniform to provide escort and safe passage to the airplane for the fallen soldier. He would then mark the inside of the military cart with the date to honor those who have served.
"There are not many of us military veterans that can still fit in their Class Blues or Class A uniforms – but Mark Cummings could. And he wore that uniform with such pride and passion," Baum said.
When Cummings passed away last year, the Los Angeles Cargo facility renamed the military cart the Mark Cummings Memorial Military Cart in his honor.
As part of the American Airlines mission to honor our military, the company has a variety of initiatives aimed at providing extra levels of service to the U.S. armed forces. American proudly hosts special events each year to thank active-duty members of the military, veterans and their families. Some of these events include:
In its 15th year, Sky Ball is the premier event for the Airpower Foundation, the oldest military support group in the U.S. The three-night event is full of world-class food, entertainment and fun, and creates an opportunity to thank our nation's heroes and their tireless supporters.
For 11 years, American has gathered Gold Star families for a one-of-a-kind event in Dallas-Fort Worth. Our pilots and flight attendants donate their time, and we donate dozens of aircraft to bring in more than 1,500 family members for new memories, fun and fellowship as we honor their loved ones' sacrifice.
Each year, more than 100 wounded, ill or injured service members get to enjoy a little time away from the hospital to take in a Dallas Mavericks game. Season ticket holders donate seats, and American flies these heroes to their rare respite from treatment, which includes an incredible dinner.
All told, American donates millions of dollars a year in cash and in-kind support to military and veterans organizations.
To all our veterans, active-duty service members and families, we want to say thank you. While no amount of words will ever be enough to express our gratitude for your sacrifice, we are simply humbled to help out where we can.
And as we celebrate this Memorial Day weekend by spending time with our families, traveling to new places, taking in a movie or by just relaxing at home, it's essential to remember our fallen heroes that help make this freedom possible.