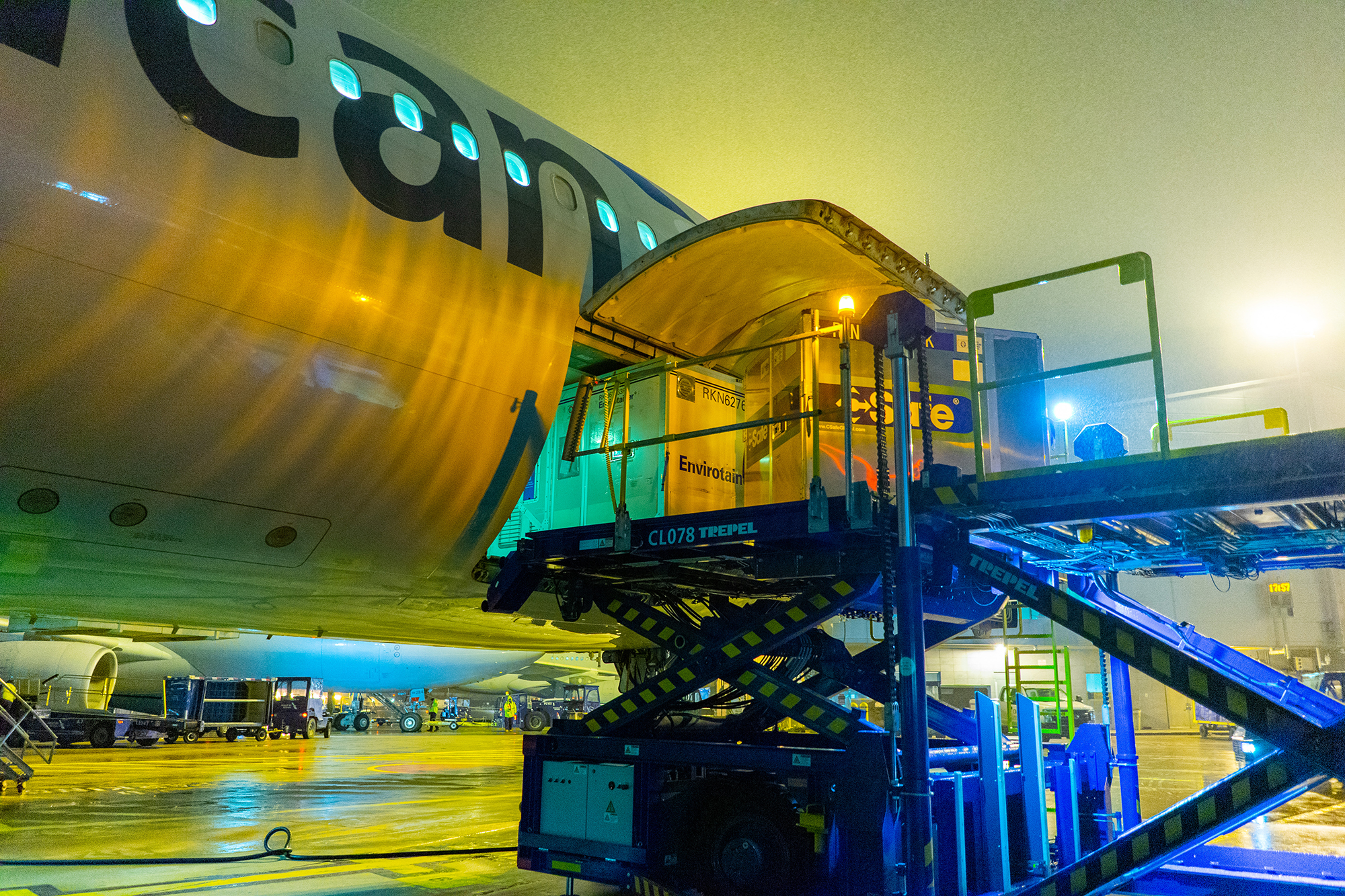 Somewhere inside the 25,000-square-foot temperature-controlled cargo storage facility at the American Airlines cargo terminal in Philadelphia, you'll find Cargo Customer Service Manager Morelee Green. She'll be walking through the coolers to prepare the next temperature-sensitive shipment to be loaded onto a Boeing 787. In the current environment, many of the shipments contain health care products to fight the coronavirus (COVID-19) pandemic.
"Handling health care products isn't just moving a box from Point A to Point B," Morelee said. "It's knowing what's inside of that box, how it affects someone's life and knowing why handling it in the proper environment is so important."
Morelee is an expert on how to make American's temperature-controlled shipping solution — or ExpediteTC© — one of the most reliable options on the market for health care and life science shippers Morelee's prowess in moving these special shipments has earned her the title of ExpediteTC Champion.
"It's like you're an extension of the health department in some way," Morelee said. "You're coordinating the delivery of medication to the people who need help. We're actually saving lives in a unique way."
Whether it be containers with built-in temperature controls that regulate and monitor shipments or it's the careful handling of specialized shipments cooled by dry ice, ExpediteTC is American's solution designed to transport sensitive goods at a consistent temperature throughout their journey. Customers — particularly pharmaceutical shippers — depend on American's team members' internationally recognized attention to detail and the state-of-the-art climate control facilities available through ExpediteTC.
American's ExpediteTC Champions are the ones that keep an eagle eye on these shipments. These specially trained sales and operations team members plan and deliver the best cold chain solution to ensure the integrity of each shipment from drop off to delivery. Working together with customers and team members throughout the network, ExpediteTC Champions play a crucial role in ensuring health care providers have what they need to treat their patients, particularly during the COVID-19 pandemic. Since March, American has moved more than 1.5 million pounds of pharmaceutical products.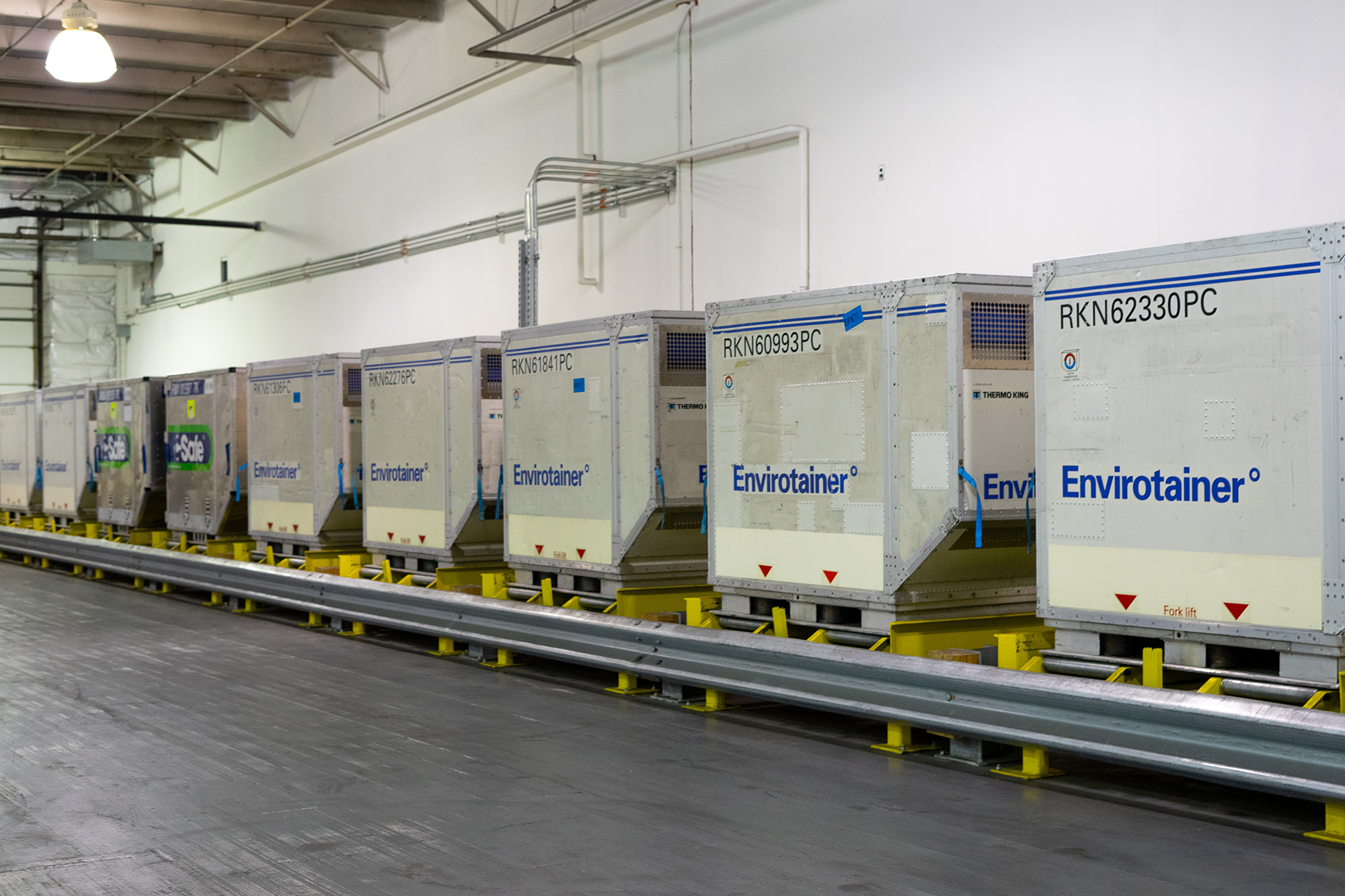 American's ExpediteTC Champions have also played an instrumental role in helping American earn the International Air Transport Association's prestigious Center of Excellence for Independent Validators in Pharmaceutical Logistics (CEIV Pharma) certification, which recognizes air carriers and the entire air cargo supply chain that have established the tools, procedures and staffing to ensure life science products are properly handled and arrive at their destination with full efficacy.
"CEIV Pharma certification is a recognition of the long-standing commitment American has made to ensure that our processes exceed industry standards for the care of temperature-controlled and life science products," said Sam Hancock, an ExpediteTC Champion.
And meticulous detail to pharmaceutical shipments has never been more crucial, as improper handling may render vaccinations unusable. For Sam, Morelee and the dozens of American's other ExpediteTC Champions, it's a challenge they take personally.
"Our pharmaceutical shippers place a tremendous amount of trust in us," said David Vance, Vice President of Cargo Operations and Airport Support for American Airlines. "ExpediteTC and CEIV Pharma certification reflect our team's commitment to pharmaceutical efficacy and safely moving temperature-critical goods around the world."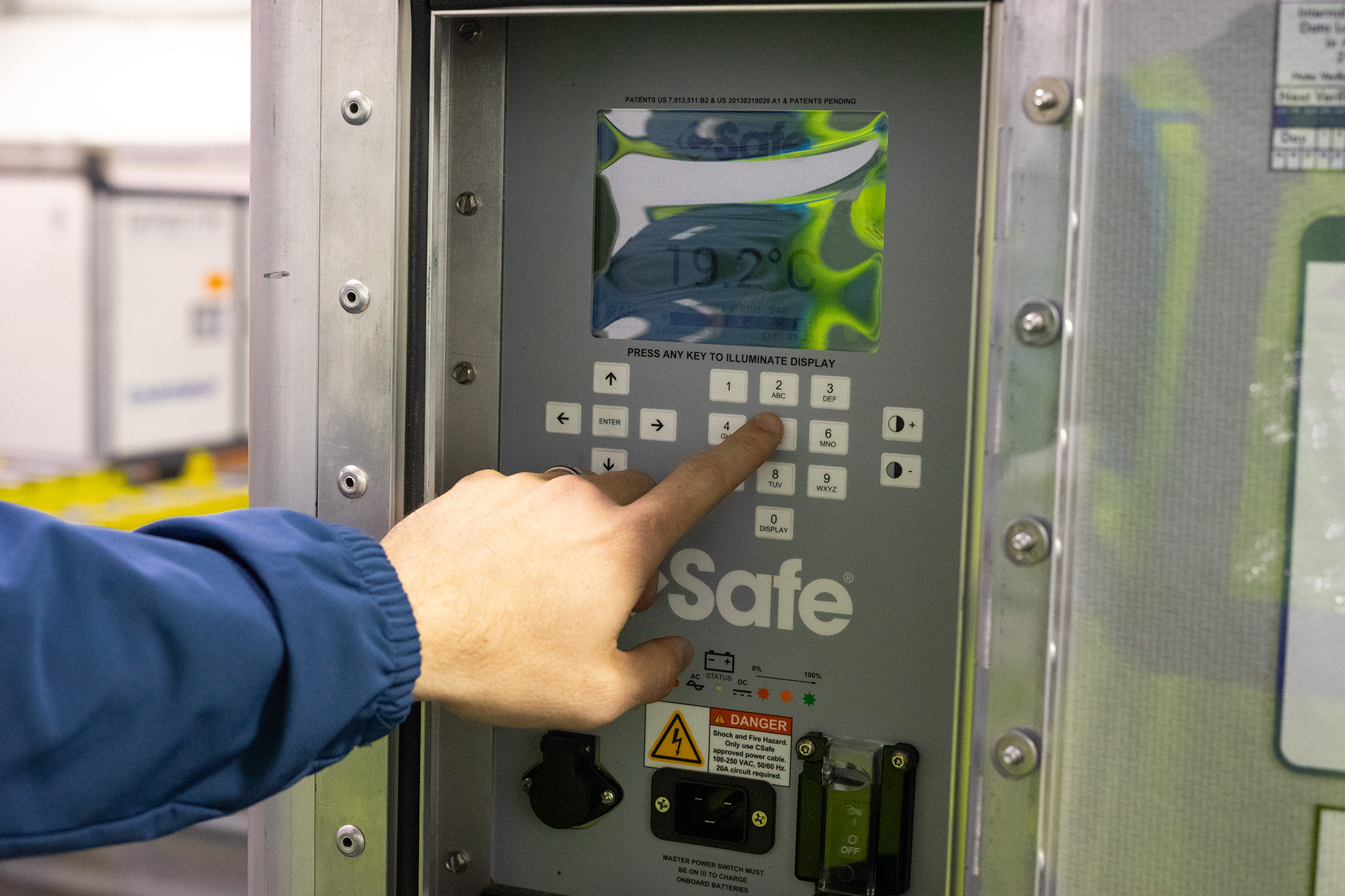 "We congratulate the American Airlines Cargo team on achieving their CEIV Pharma certification. More than ever, the entire air cargo supply chain must work together to follow global best practices to ensure the safe transportation of these temperature-sensitive life-saving products," said Glyn Hughes, Global Head of Cargo at the International Air Transport Association.
Morelee and Sam's approach to temperature-controlled shipments — and that of their teammates — is to move every pharmaceutical shipment with the utmost attention to detail, whether it be a vaccine to end a global pandemic or a pill to stop a runny nose.
"It's exciting to know that I can make a difference with everything that's going on in the world right now," Morelee said. "My work plays a part in saving people's lives."
About American Airlines Cargo
American Airlines Cargo provides one of the largest cargo networks in the world with cargo terminals and interline connections across the globe. Every day, American transports cargo between major cities in the United States, Europe, Canada, Mexico, the Caribbean, Latin America and Asia.
About American Airlines Group
American's purpose is to care for people on life's journey. Shares of American Airlines Group Inc. trade on Nasdaq under the ticker symbol AAL and the company's stock is included in the S&P 500. Learn more about what's happening at American by visiting news.aa.com and connect with American on Twitter @AmericanAir and at Facebook.com/AmericanAirlines.