FORT WORTH – American Airlines Cargo announces the appointment of Indy Bolina as Head of Global Sales. Bolina, who will report to Roger Samways, Vice President Commercial, will lead American's global sales team supporting the carrier's extensive customer base.
Bolina has a strong history of leading and developing global teams. Having started his career with American Airlines in London in 2017, Bolina has led people development and resource teams that work in partnership with multiple organizations across the airline – including Cargo. This experience has allowed him to see firsthand what it takes to operate as a cargo carrier, and his people-oriented skillset will further support American Airlines Cargo in its customer-centric focus. Bolina will assume his Head of Sales role in January 2023.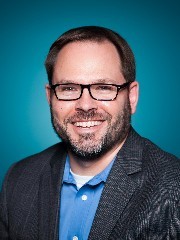 This announcement follows the promotion of Brian Hodges to Managing Director, Strategy & Planning in October of this year. Hodges, who has held multiple roles within Cargo for more than 10 years, now leads a newly formed team focused intentionally on the cargo carrier's short-term and long-term business development initiatives with a large focus on digital strategy. Hodges now reports directly to Cargo President Greg Schwendinger.
"These appointments are not only well deserved for both leaders, but strategically enable our business to deliver on our promise to our customers and modernize our business in a way that makes a real difference. I look forward to seeing Indy and Brian pave a strong path forward toward our business goals next year," says Greg Schwendinger, Cargo President.
American Airlines Cargo currently has more than 6,000 team members comprised of management, support staff and vendor partners dedicated to supporting cargo customers and operations needs around the globe.
About American Airlines Cargo
About American Airlines Cargo American Airlines Cargo transports cargo daily between major cities in the United States, Europe, Canada, Mexico, the Caribbean, Latin America and Asia. Offering a variety of products and handling capabilities, American Airlines Cargo supports shipments from life-saving pharmaceuticals to mail and e-commerce on the world's largest passenger network. Learn more at aacargo.com.
About American Airlines Group
American's purpose is to care for people on life's journey. Shares of American Airlines Group Inc. trade on Nasdaq under the ticker symbol AAL and the company's stock is included in the S&P 500. Learn more about what's happening at American by visiting news.aa.com and connect with American on Twitter @AmericanAir and at Facebook.com/AmericanAirlines.